The company TOP SERVICE has been operating on the market since 2004 when we prepared the first translation from German into Slovak language in the field of wood processing industry.
This cornerstone of our company created the preconditions for us to provide our customers with a wider range of services at a higher level.
Communicate and understand each other – this is our mission and service for you.
Become our partner so that we can prove you that:
"The best service is TOP SERVICE!".
satisfaction with the work performed
We provide translations from/to various world languages in a standard way without any extra fees for expertise and including the basic graphical processing of the text. We prepare translations in all fields, including language combinations.
We offer the following forms of translations:
certified official translations for the import of motor vehicles
we also prepare during the day
translation of texts using CAT tools
certified official translations
written translation of texts intended for printing
special proofreading including proofreading of Slovak language
We provide you with the following forms of interpreting:
conference interpreting including interpretation equipment
interpreting over the telephone
official – weddings, notarial deeds, official testimonies
Do not hesitate to contact us with your demand.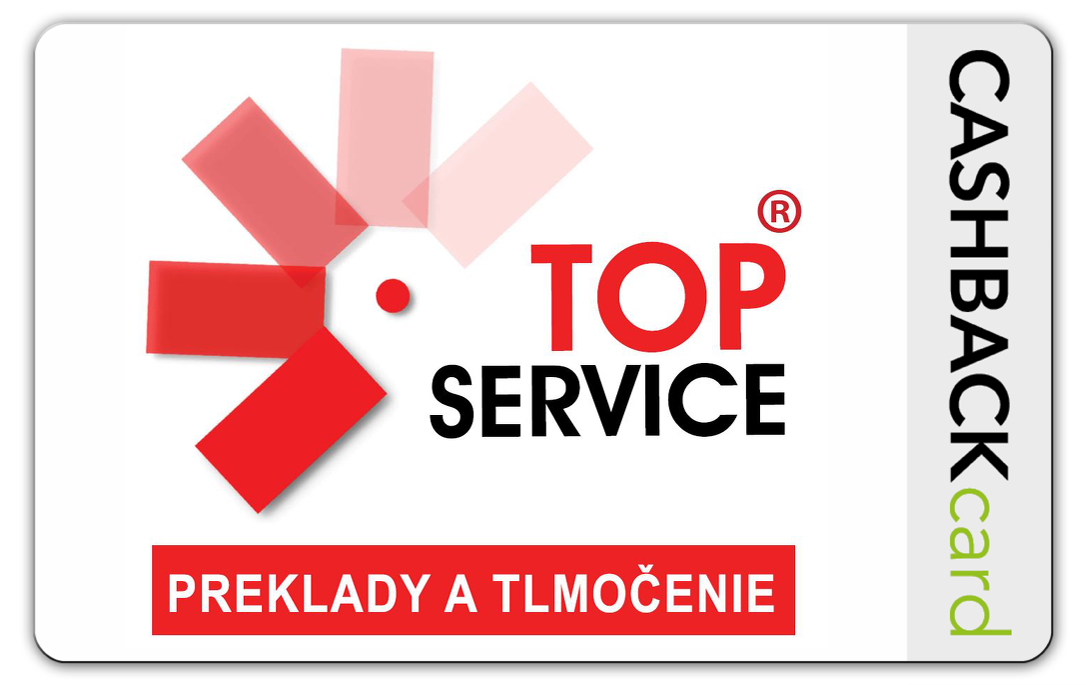 Lyoness Cashback Card
2,5% cashback + 8 Shopping points
Choose from the large number of business partners and profit from the money you get back for each purchase.
It does not matter whether you buy online, use coupons or Cashback Card,
as a member you get for each purchase at several business partners the following Lyoness Benefits:
Cashback represents up to 5% from the sum of your purchase.
Collect Shopping Points that you can use for attractive deals.
Profit from exclusive sales.
TOP SERVICE translations and interpreting